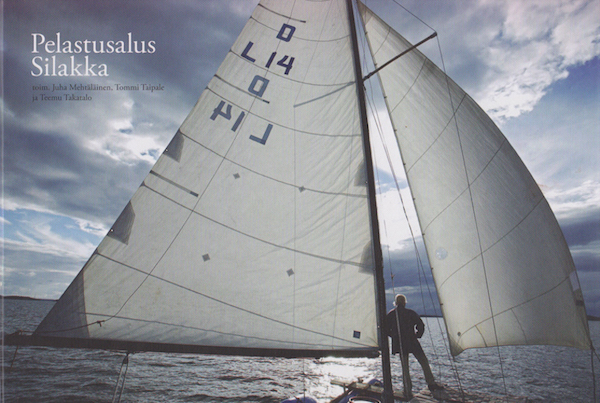 Silakkakirja on vapaasti luettavissa verkossa.
PDF-tiedosto aukeaa tästä.
We are individuals.
We are lost.
Let us gather our mental resources
to spread them again unknown way all over the world.
Getting lost is our only freedom in the fortress called society.
Some in there want to control our freedom
- but we are autonomous.
We have only one reason to get lost;
individual necessity.
We don't give in.
We create our imagined environment every moment again and again.
Latest news:
Download Vallankumous Kämmenellä Album from here: http://yleisradio.net/index.php/store and give your support directlly for the artist.
Teemu Takatalon ensimmäinen pitkäsoitto Vallankumous kämmenellä on julkaistu. Levyjä myydään hyvin varustelluissa levykaupoissa ja niitä voi tilata suoraan kustantajalta.
6th of October, The Gospel of the Enlightened Consumer @ Kaiku Gallery, Finnish Academy of Fine Arts. Kaikukatu 4, Helsinki, Finland. Organizer has not publish the time of screening yet. Follow the program of the event: http://www.skillsofeconomy.com/
Pelastusalus Silakka -kirja (toim. Juha Mehtäläinen, Tommi Taipale ja Teemu Takatalo) saatavilla: Tampere: Tulenkantajien kirjakauppa Hämeenpuisto 25; Helsinki: Mustan kanin kolo, Hämeentie 28, Rosebud kirjakaupat Kiasmassa tai Hämeentie 48. Tilaukset: Palladium kirjat – www.palladiumkirjat.fi tai suoraan Silakan miehistöltä This email address is being protected from spambots. You need JavaScript enabled to view it. ja This email address is being protected from spambots. You need JavaScript enabled to view it. .
Silakka -book available in Tampere: Tulenkantajien kirjakauppa Hämeenpuisto 25; in Helsinki: Mustan kanin kolo, Hämeentie 28, Rosebud book stores in Kiasma or Hämeentie 48. Mail orders: Palladium books – www.palladiumkirjat.fi or straight form Silakka crew This email address is being protected from spambots. You need JavaScript enabled to view it. .
Long waited book Rescue Boat Baltic Herring will be published on 10th of September 8.30pm at Tulliklubi, Tampere Finland.